Picture this: the moment you've been waiting for is finally here. You've just spent the entire day getting spoiled and pampered by your nearest and dearest as you are about to embark on this next chapter of your life with your significant other. Your heart is beating at an uncontrollable rate and your palms start to feel moist. Recognizable, yet subtle voices slowly simmer in the next room over as music begins to softly play and the doors open wide. This is YOUR fairytale moment!

For a moment of this magnitude, the venue you select holds great meaning as it hosts this momentous occasion. The History and Culture Centers' distinct gathering place located in the heart of downtown Franklin will make the wedding you've always dreamt of come to life! Let's discover the destination for revealing our past and reveling in the present.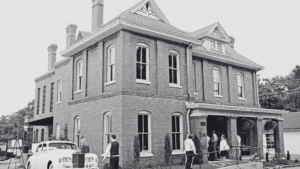 An Exquisite Setting Steeped in History
This property originally housed White's Tavern & Inn, which dates back to 1803. This establishment hosted a myriad of locals and travelers including famous individuals such as Presidents Andrew Jackson and James K. Polk; Felix Gundy who was a Congressman/U.S. Senator, and the U.S. Attorney General during the Martin Van Buren administration, and U.S. Senator Thomas Hart Benton. These notable visits created a legacy of significance and intrigue that adds to the history of our remarkable space.

Following its acquisition by Williamson County in 1904, the property underwent a transformation, giving rise to the construction of a three-story brick jail, expertly crafted by renowned Nashville architect Clarence K. Colley in 1905. In 1907, the front façade was added which included living quarters for the sheriff and his family. However, by 1941 the jail was considered antiquated, and next door, the Old, Old Jail was built, leaving this historic jail empty. It was almost lost to demolition until a group of trailblazers saw the need to save this historic building. In 1970, the church women of Franklin and Williamson County, led by founding board member of the Heritage Foundation Sue Berry, created a small cultural center within the building's walls, sustaining the building and giving it new purpose for several years.

In 1972, the circa 1905 building was added to the National Register of Historic Places, highlighting its cultural and architectural significance. And in 1980, the Tennessee Historical Commission recognized the building's historic renovations as a distinctive method of adaptive reuse and awarded it a Certificate of Merit. Since the 1980s, the building has been home to a number of entities, each leaving their unique mark within its historic walls. It has been a cherished community center, the headquarters of Matrix Enterprises cable TV company, Battle Ground Brewery, a Monell's Restaurant, and the McConnell House event venue and catering headquarters. Over the years, it has been the revered backdrop for countless weddings, corporate events, and receptions.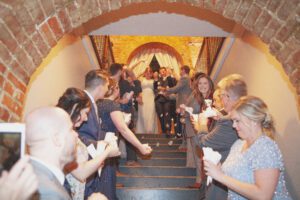 The Space Itself
Let our historic space transform your special day with its tavern-like ambiance! A charming and distinct multi-configurable setting able to host any event, the Center's brick walls, hardwood floors, tall windows, and fireplaces will beautifully serve as the backdrop for your dream wedding. While honoring its historical significance, our venue also incorporates modern elements, creating the perfect blend of timeless allure and contemporary elegance. Your guests will step into the rich heritage of downtown Franklin and Williamson County as they revel in the classic charm and character of our majestic space.

Adorned with exposed brick and dignified chandeliers, featuring exquisite archways and stairwells, the Center provides plenty of diverse, beautiful on-premises photo opportunities. Our space invites you to journey through distinct thematic "rooms" within its 6,000 square feet and three stories. The iron accents throughout the building provide an industrial chic feel to the space.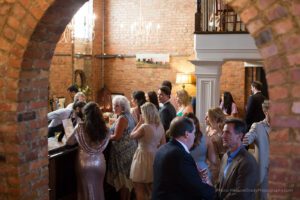 The History and Culture Center blends the historical echoes of the past with the exuberance and celebrations of the present. Situated conveniently in the heart of charming downtown Franklin, our venue will transport your guests to the enchanting atmosphere of an old western saloon. Elevate  your wedding to the next level in our dignified, rustic environment. With history beaming off every wall, your wedding will be filled with timeless tales that are sure to last a lifetime.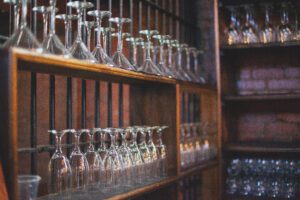 Let us be the backdrop for your historic wedding and BOOK your walkthrough with us today!